'Types of Art Fair':

Paul's ART STUFF ON A TRAIN 242
Sidney Herbert Sime: Waves at Art UK
Londoners have two types of art fair available this week. The third edition of the Condo initiative (13 Jan – 10 Feb) sees 19 London galleries host 27 from elsewhere for pop-up exhibitions. The result sits somewhere between an art fair and the coordinated openings of Berlin's 50-strong Gallery Weekend. There's an evident energy, and plenty of strong individual artist presences. I reckon, though, that only three of the venues deliver to what might be seen as the ideal of the event: a coherent, integrated show bringing home and away artists together to make more than the sum of their parts: those at König, Project Native Informant and Rodeo (pairing Robert Overby and Ian Law in probably the outstanding show). The London Art Fair isn't the tightly managed gathering of comparable participants that you find at Frieze, and the leading contemporary galleries don't take part. Rather, LAF (Islington, 17-21 Jan) is of wildly variable quality. So you have to walk past a fair proportion of dross, but that's part of the experience and there's always excellence to offset it. Here, for example, are five things I liked this year: Frances Richardson at Chiara Williams (a whole stand installation playing games with carpets and giant wooden post-it notes); the Australian gallery Alaska's three videos, including Maori performance artist and former model Angela Tiatia assertively demonstrating the tattoos which also featured on her grandmother); Adam Hennessy's lively paintings and cringe-makingly funny 'zine about getting crabs at New Art Projects; five artists' choices of five works each from the national art collection; and the combination of Spanish artist Irene Grau and historical works from the 1970s by Yoshishige Furukawa at American gallery Maus Contemporary.
Yoshishige Furukawa: 'D-21', 1975 – industrial rubber, thread, canvas
'

New Year New Spaces

'

: Paul's ART STUFF ON A TRAIN 242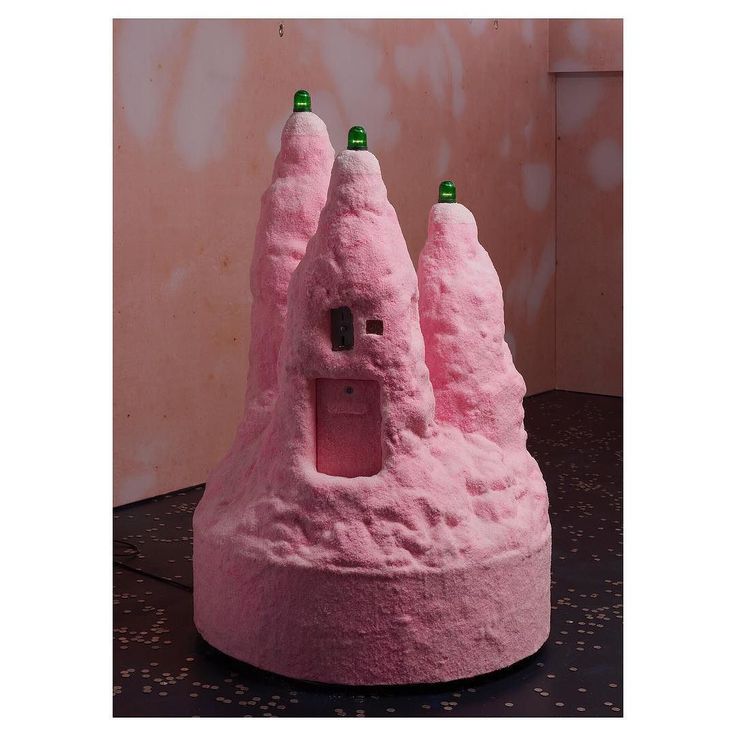 Installation view: Jonathan Trayte: 'Schussboomer' at Castor Projects, Enclave 8, Resolution Way, Deptford to 27 Jan
There's a case for being gloomy about the prospects for London's smaller galleries, several having closed last year, but new ventures are still making their way. Andy Wicks, formerly an artist, has followed on from temporary locations for his Castor Projects to set up a permanent space just off Deptford High Street last year. His current show entertainingly merges sculpture with funfair and cookery: Jonathan Trayte* has set up mechanisms you can activate with some of the thousands of 20ps on the floor, so that candy-coloured mountains dance to make what I suppose must be rock music of a sort via the noises of whisks and mixers. An artificial dusk is lit only by the flashing lights of the work (if a film's sound is diegetic if it has a source on-screen, can we use the word for lighting which has its source only in the art to be illumined?). Alice Black, who used to work for Stephen Friedman, has good natural light in her own first floor space (with business partner Matt Symonds) a few yards south of Oxford Street. The third show there features the Karachi-raised British artist Adia Wahid**, who feeds the unusual background of economics into subtly systematic abstractions which also reference computing and textiles to suggest affinities between loom, database and grid. They vary attractively from straight oils to a scrim tape composition, a monotype printed from bubble wrap and a dance between real and painted thread.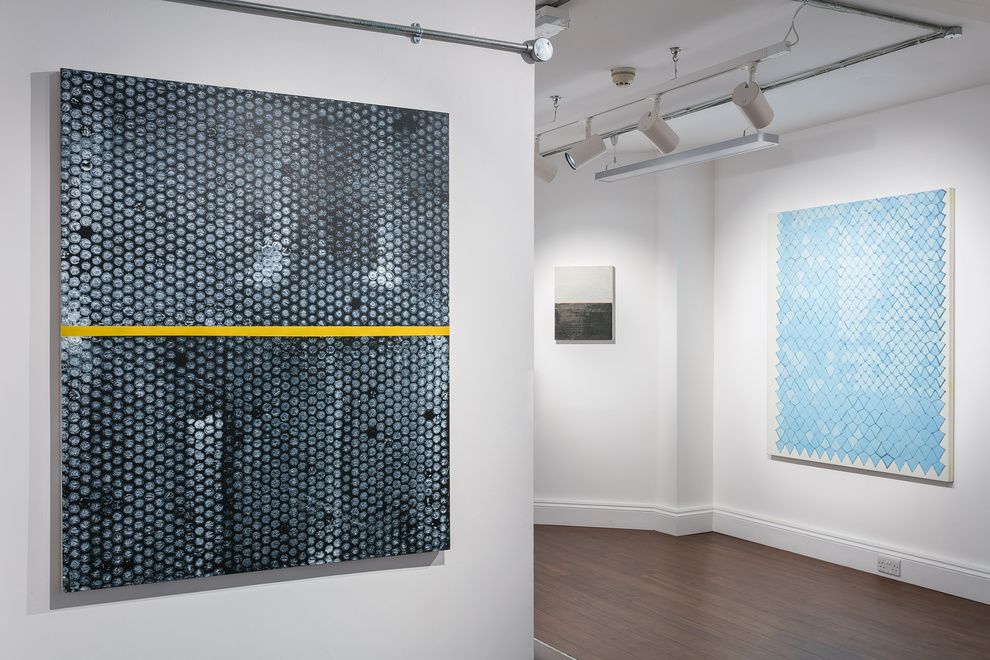 Installation view: Adia Wahid at Alice Black, 47 Berwick Street, Soho to 26 Jan
Most days art Critic Paul Carey-Kent spends hours on the train, traveling between his home in Southampton and his day job in London. Could he, we asked, jot down whatever came into his head?
'In the Details': Paul's ART STUFF ON A TRAIN 242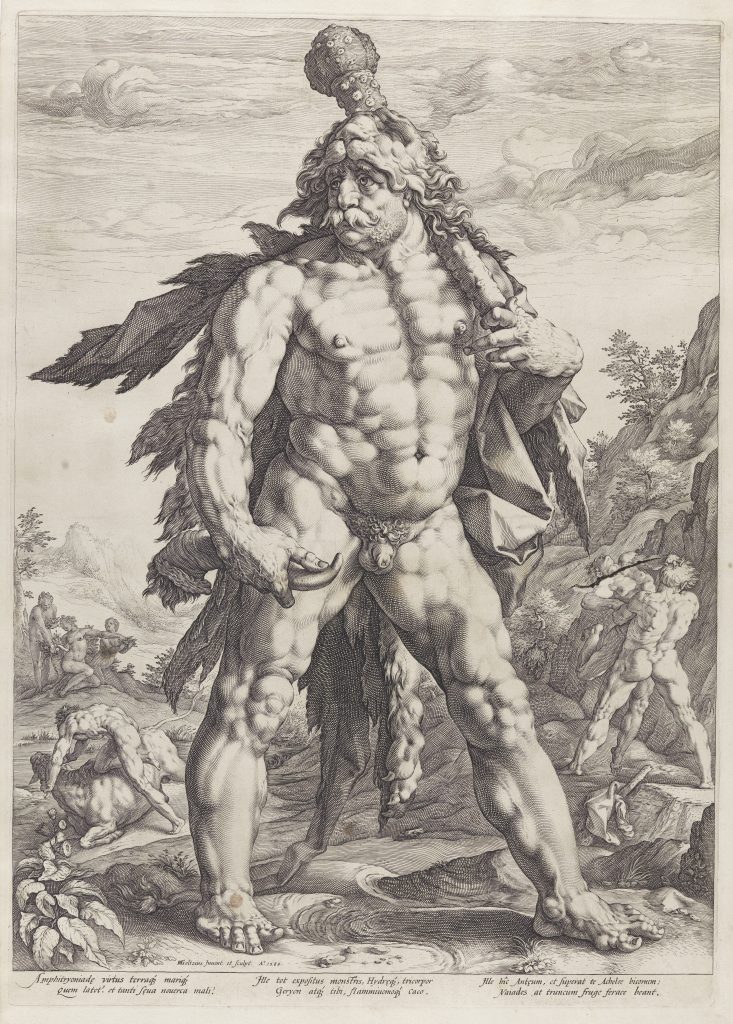 Hendrick Goltzius 'The Great Hercules', 1589 – Engraving, 56 x 40 cm
The National Gallery's
Monochrome: Painting in Black and White
includes as adjunct the remarkable 'Great Hercules' in which Hendrick Goltzuis pushes to the maximum his technique for conveying muscular volume: look closely, and you can see that each bevelled line swells and tapers as it winds around the forms, so that the detail mimics the whole at the same time as it contributes to the bulges of the hero's body.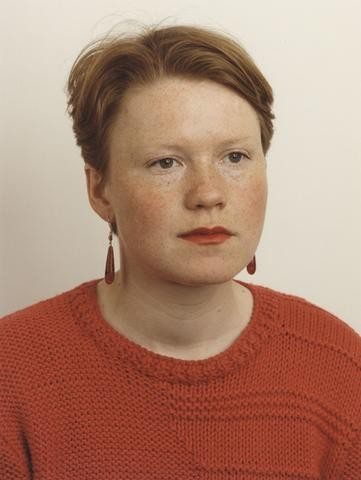 Thomas Ruff: 'Portrait (P.Fries)', 1984 – Chromogenic colour print, 216 x 165 cm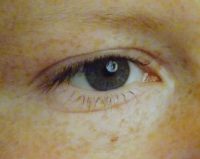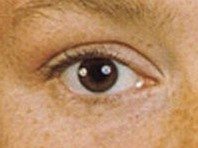 Right eye details from P.Fries (left) and the more usual styling of P. Lappat, 1987
I've seen many of Thomas Ruff's giant prints of frontal portraits with a neutrality which might suit passport photographs on a smaller scale. So far, they all have the exact same set-up such that one light can be seen reflected in the subject's left eye, and two in the right. Until now: the National Portrait Gallery is showing four such images, and one of them has just one light reflected in the right eye. It's of the young Pia Fries, a favourite painter of mine who, incidentally, is overdue a London exhibition.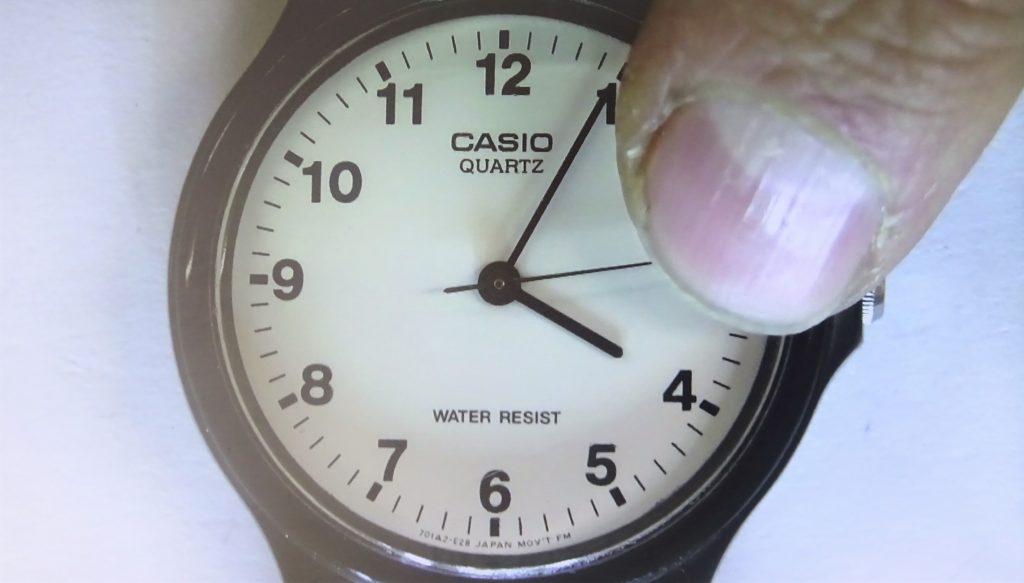 Marcus Coates: 'Hand of God', 2016 – 12 hour video
Second are a detail of time, and Kate MacGarry's celebration of 473, 298,000 million seconds in business – call it fifteen years – included a film which Marcus Coates made in response to the question 'What makes one want to work?'. The answer required him to follow the second hand on his watch with a finger, creating the illusion that he is controlling it. A nice joke, but he had to that for a complete clock cycle of twelve hours, moving into heavy endurance territory worthy of Marina Abramovic.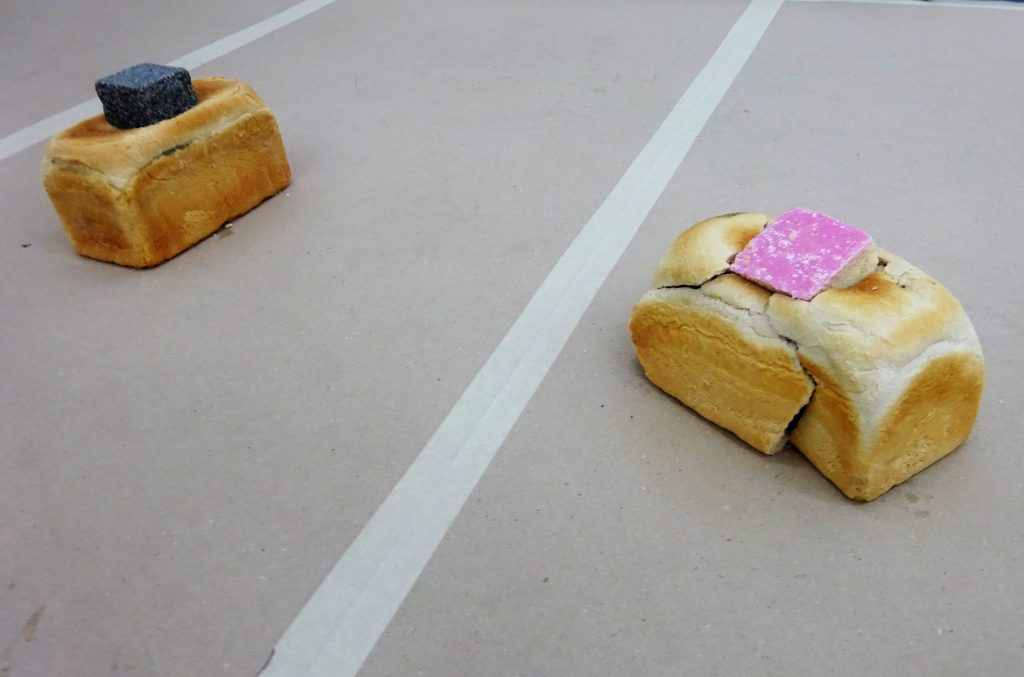 Mladen Stilinovic: 'For Marie Antoinette '68', 2008
Croation conceptualist Mladen Stilinovic (1947-2016) featured heavily in The Showroom's excellent import of the Kontact Art Collection from Zagreb: bread were scattered round the floor For Marie Antoinette '68 – invoking revolution and cake – each loaf contained an iced sponge. Or did it? The detail to notice before taking a renegade bite was that the grey cakes were actually blocks of granite…
Most days art Critic Paul Carey-Kent spends hours on the train, traveling between his home in Southampton and his day job in London. Could he, we asked, jot down whatever came into his head?
'Just About the Size of It': Paul's ART STUFF ON A TRAIN 242
My wife is 5 foot 2, so 'Small is Beautiful' seems a fair premise to me, and the 35th of Flowers Gallery's annual series (to 6 Jan) boosts the case – though I was disappointed to find that the contribution from Jonathan Small wasn't especially beautiful. It's a logical yuletide tradition, as small also tends to be wrappable and cheap enough (£220 and up) for potential gifting. That said, I don't always understand why bigger should be pricier – after all, beyond a certain point it's harder to hang – surely it's not just an old-fashioned privileging of labour and materials over concept and effect? The number of works, on the other hand, is large: 107 in Flowers' not-huge upper gallery on Cork Street and plenty of bonus extras illustrated online. There, of course, they might as well be big, such is the size-democratising tendency of the screen. What works best at the typical scale of something like 15 x 20 cm? Geometric abstraction seems a good fit – Sinta Tantra, John Carter, Francesca Simon and Carol Robertson (with one the few readable as Christmas-related) work nicely. Or a small figurative subject, such as a bird, like Ishbel Myerscough's budgerigar, Humphrey Ocean's African Mannikin and Emily Mayer's metal construction of an extinct flightless bird. But you can also be drawn in to what feels as if it should be bigger, best illustrated by Tom Hunter's photograph of Hackney not looking especially as I've seen it.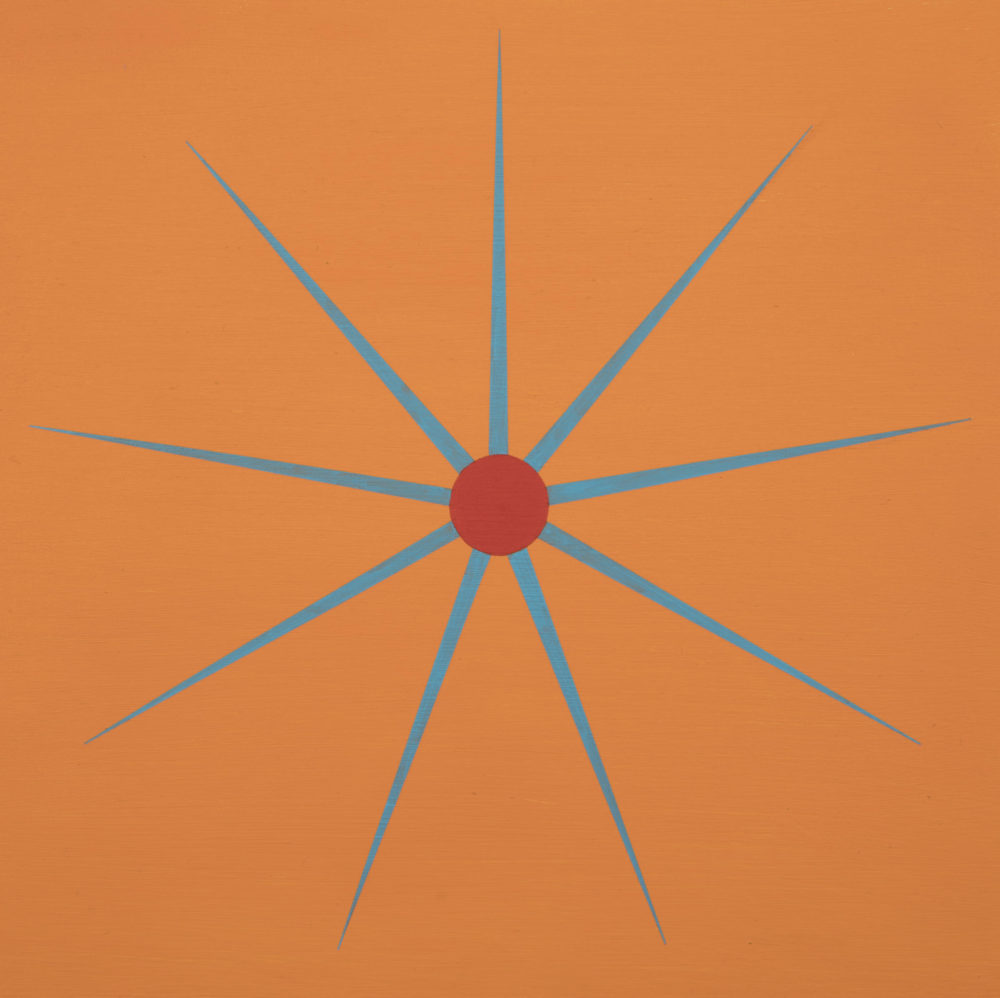 Carol Robertson: 'Pointstar Small #13', 2017 – oil on board, 20 x 20cm
Tom Hunter: 'Hackney Marshes', 2017 – photographic print on aluminium, 21 x 26cm
'Gibert & George and the Circus in Bermondsey': Paul's ART STUFF ON A TRAIN 241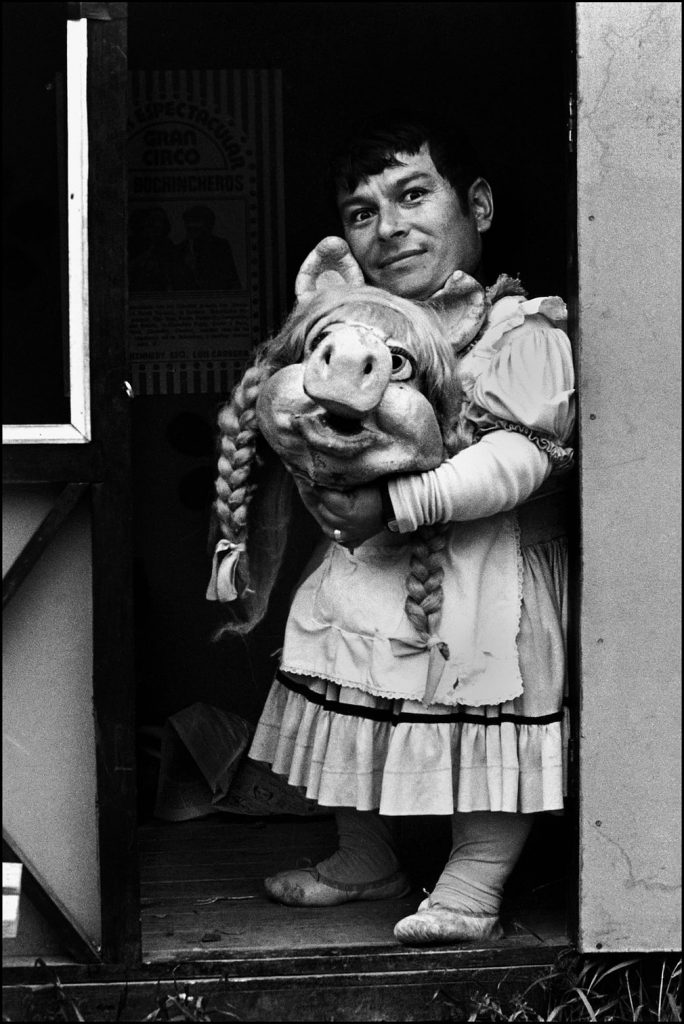 Paz Errázuriz: Miss Piggy II, Santiago, 1984
It's a circus in Bermondsey this Christmas. You expect that of Gilbert and George, but their 'Beard Pictures' feel like they're mostly running on autopilot. I was more drawn to the 'Fuckosophy' covering the walls with phrases featuring 'fuck' and its… conjugates. It may be a one liner stretched to 4,000 lines, but that takes some fucking chutzpa, and you soon find yourself scanning the entries for the favourites – FUCK-A-HOOP, PASSIVE FUCKING, FUCK-ON-SEA, FUCKERS UNITED, and the self-contradicting EASY ON THE FUCKS are to my taste – so perhaps there is a case for the seasonal O COME ALL YE FUCKERS (to 28 Jan). The circus for real is next door: Chilean photographer Paz Errázuriz is best known for 'Adam's Apple', her series depicting male prostitutes and transvestites which is now on show at Tate Modern, but Cecilia Brunson has 28 of Errázuriz' evocative photographs from her 1980's time living on and off with an itinerant circus in Pinochet regime Chile, so capturing an unseen community from the inside ('Circo', to 19 Jan). The circus tradition has pretty-much disappeared in Chile, as here – and as in Canada, scene of Wil Murray's conjunctions at Vitrine a few yards south, a window front display which looks especially good by dark. Murray combines the locations in Alberta and Saskatchewan at which his family's circus toured in 1933-43 with the prairie sites on which Japanese balloon bombs fell in 1944-5, in photographs layered behind his personal signifier of exaggerated brushmarks ('The Onlyes Power Is No Power', to 2 Jan). I suspect the casual passer-by won't spot the role of Hoffman's Novelty Circus, but yes – it's all a circus in Bermondsey.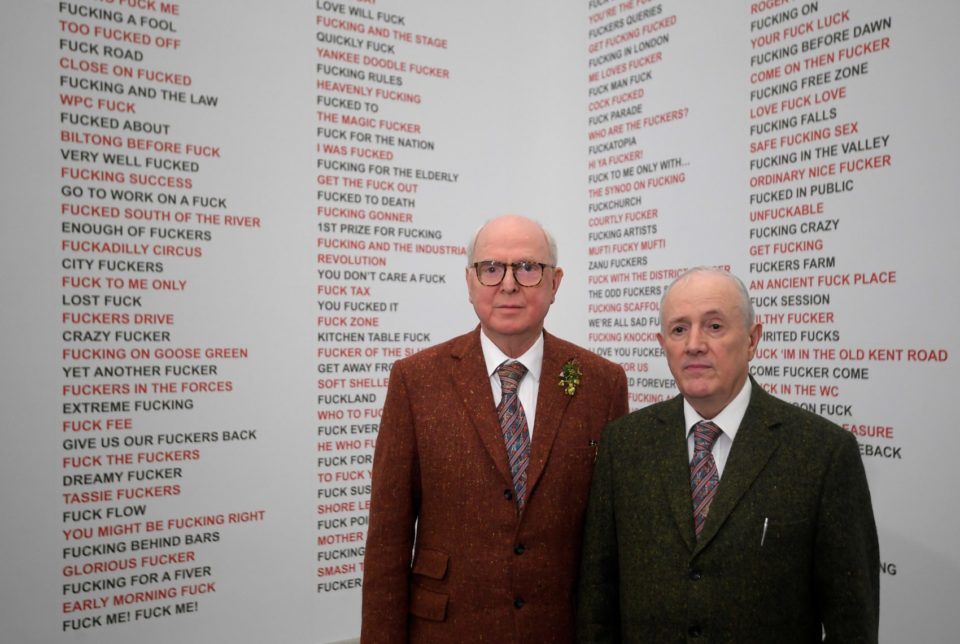 Wil Murray: THE ONLYES POWER IS NO POWER, 2017
Most days art Critic Paul Carey-Kent spends hours on the train, traveling between his home in Southampton and his day job in London. Could he, we asked, jot down whatever came into his head?